5 Innovative Ways Automation Changes the Game for
Financial Services Institutions

Today's tech savvy customers expect seamless digital interactions while banking, trading, purchasing insurance, and investing. Across digital channels, people want quick turnaround on their financial transactions like instant transfers, payments, trades, and investments. When only 30% of IT teams in financial services report automation being part of their corporate mindset, how can financial services institutions streamline these processes?


Pliant provides financial services institutions across banking, payments, and insurance with a low-code automation platform that differentiates how they deliver services and improve their customer experience. We believe automation empowers organizations to modernize their infrastructure, meet rapidly changing customer expectations, and drive business growth.
Let's dive into the five ways automation helps financial services institutions excel in their business initiatives and keep their customers delighted.
Eliminate Manual Error-Prone IT Processes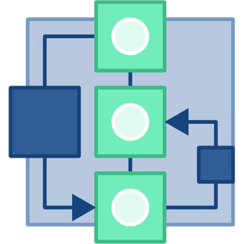 Humans are not perfect machines — everyone is susceptible to making mistakes, especially when it comes to ITOps, SecOps, and DevOps engineers spending the majority of their workday writing and rewriting lines of code. Just one small error and the entire data center could be put out of commission. Why waste company time and money when 30% of tasks in your IT department are able to be efficiently automated? With Pliant's unified platform for IT process automation, banking and financial services organizations enable their employees to work on higher value work and achieve a 0% error rate.
By automating repeatable tasks, financial services organizations eliminate manual, error-prone IT processes with robust workflows using simple drag-and-drop blocks. Workflow automation optimizes the use of human capital, automates high-value, time-intensive processes with 100% accuracy, and improves organizational agility and flexibility.
With a platform like Pliant, organizations can refocus their headspace on what's really important: the customer.

Meet Rapidly Evolving Customer Expectations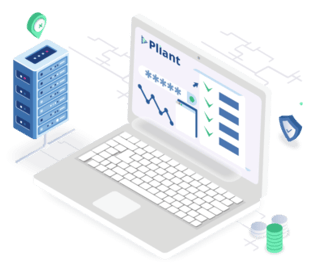 COVID-19 shifted customers' expectations around enabling digital solutions for their banking and insurance needs. Financial institutions must take their customers' expectations into account when developing digital innovations to produce high-quality customer experiences. A recent survey proves, approximately two-thirds of customers switch brands due to a poor customer experience. IT automation empowers companies to be proactive in alleviating customer headaches and utilizing digital platforms to continuously ensure customer satisfaction.
A robust IT infrastructure automation strategy allows financial services institutions to change the way they do business by being adaptive to ever-changing customer expectations. When manual tasks are automated, the service availability of your team increases. You'll not only be able to focus on continued improvements in service delivery, you can triage a rapid reaction to potential and real-time impacts.
Keep in mind, not everything that improves the customer experience is seen or used by the customer. Sometimes, it is automating internal processes to streamline operations or to free employees for more high-level tasks.

Drive Business Growth Through a Modernized Infrastructure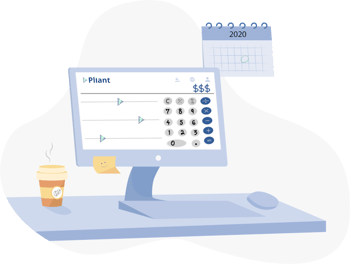 According to Gartner, only 12% of financial services organizations are mature in their digital transformations. To be competitive in 2021, financial services institutions must pivot their infrastructure to incorporate agile infrastructure automation. In doing so, companies will be able to deliver services to customers quickly and efficiently alter their systems and processes to best fit the needs of their customers.
Pliant's Infrastructure Automation Platform for Enterprise & Service Provider infrastructure helps Ops teams quickly create sophisticated and robust workflows enabling automation across all systems. This centralized automation saves time and money versus building "one-off' scripts or traditional fragile integrations.
Modern infrastructures come with some level of orchestration built-in. These siloed automation solutions help accomplish more with fewer resources, but they also make it difficult to create workflows that span multiple technology domains. IT process automation not only integrates your orchestration and automation tools, it helps you optimize the skilled personnel resources your organization has at its disposal and drive down time-to-market.
By automating technologies and orchestration through a single platform that covers both cloud and on-premise technology, you can eliminate tech debt and accelerate the cloud journey.

Increase Security While Decreasing Vulnerabilities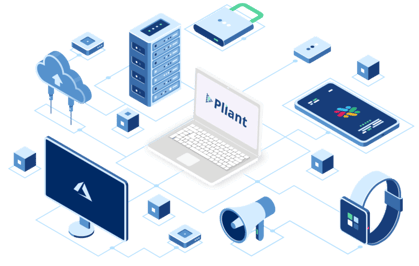 With millions of businesses switching to cloud-based operating systems and infrastructures, proper security is of the utmost importance. Financial services institutions can rest assured that their most valuable information such as user data, authKeys, data encryption, and more are safe with Pliant's highest security standards.
In accordance with using Pliant, hybrid workforces are able to safely and securely interact with team members throughout the cloud whether on-prem or remote. Remote workers are enabled to communicate with the Pliant API using HTTPS, so any sensitive data is encrypted in flight. Communications with the Pliant Message Bus are also encrypted, using the AMQPS protocol. Remote workers can even authenticate to the parent Pliant instance using a pre-shared key.
Innovative new tools, like Pliant, help financial services institutions secure sensitive data, including API keys, authKeys, worker group shared secrets, and configuration information, and store them in encrypted database fields. All data can be secured by using AES256 encryption with key material derived from a 2048 bit private key, but remember, the decryption key should not be stored within the database. On hosted production Pliant deployments, we use the cloud-native encryption on all disk storage, so all at rest data is encrypted — keeping your company and your customers safe.
There are many considerations to keep top-of-mind when assessing tools and technologies for security, governance, and compliance concerns. Financial services institutions need to ensure their infrastructure is able to accommodate safety and security of their data across the board.
Automate Scanning & Testing Processes Needed for Constant Compliance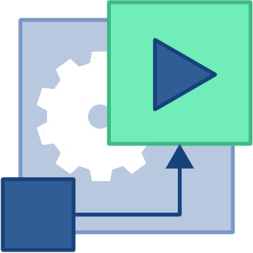 Operating system and application changes can affect the compliance/vulnerability status of a server leading to unexpected governance and application security issues. Auditing servers on a regular basis is critical for ensuring compliance with the latest regulations. All servers must be continuously checked to ensure that the environment is currently adhering to all internal and external regulations. Wouldn't things be easier if you could automatically check security settings, OS patch levels, and application versions and remediate when necessary?
Audit and remediation automation enables your server farms to ensure compliance with latest patches, code trains, and more. In just a few minutes, you can ensure internal/external compliance and provide real time compliance reporting to stay up to date on all regulations — leaving your team with more time to focus on high-value tasks.
Final Thoughts
Financial services institutions require a fundamental shift in the way their IT organizations deploy and manage technology. A recent survey shows 46% of IT professionals say they are feeling overwhelmed due to the surge in digital developments and more than half of survey respondents (55%) are having to fix incidents during their time off at least five times a week. The stress put on IT teams over the last year will continue to lead to company wide burnout if not addressed and rectified.
The rapid change and complexity of today's infrastructure demands solutions that are easy to use, reduce human error, and ensure compliance. Pliant simplifies, streamlines, and secures the communication between your mission-critical platforms, services, and applications — enabling your IT teams to spend more time engaged with value-add activities that increase their productivity and satisfaction.
The time is now — pivot your organization to be digitally oriented with automation technology. Request a Pliant demo to take the first step.