Only 30% of IT teams in financial services report automation being part of their corporate mindset.
By transforming API code into low-code building blocks, Pliant makes automation easy. Simplify, streamline, and secure the communication between your mission-critical platforms, services, and applications.
SIMPLIFY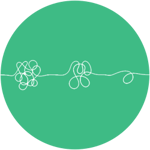 Ingest existing automation and write new automation with single-pane orchestration.
STREAMLINE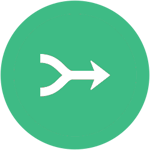 Write meaningful automation quickly; all APIs are created equal in Pliant.


SECURE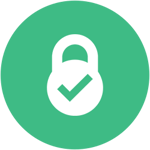 Ensure compliance using consistent, practical built-in governance.


Our Solution
Pliant has abstracted thousands of vendor APIs to create intelligent action blocks allowing users to drag-and-drop blocks, rather than writing and rewriting lines of code. From a single platform, citizen developers are able to build consistent and meaningful automation across platforms, services, and applications in minutes — maximizing value across the entire technology stack in one place.

Our customers have experienced:
Accelerated mean time to resolution of business challenges
Reduction in time to market for new service launches
Centralized administrative control and transparency
With Pliant, digital transformation is now possible.
Get a jumpstart on building efficiencies into your organization.
Contact our team, we'll discuss your needs and how we can help.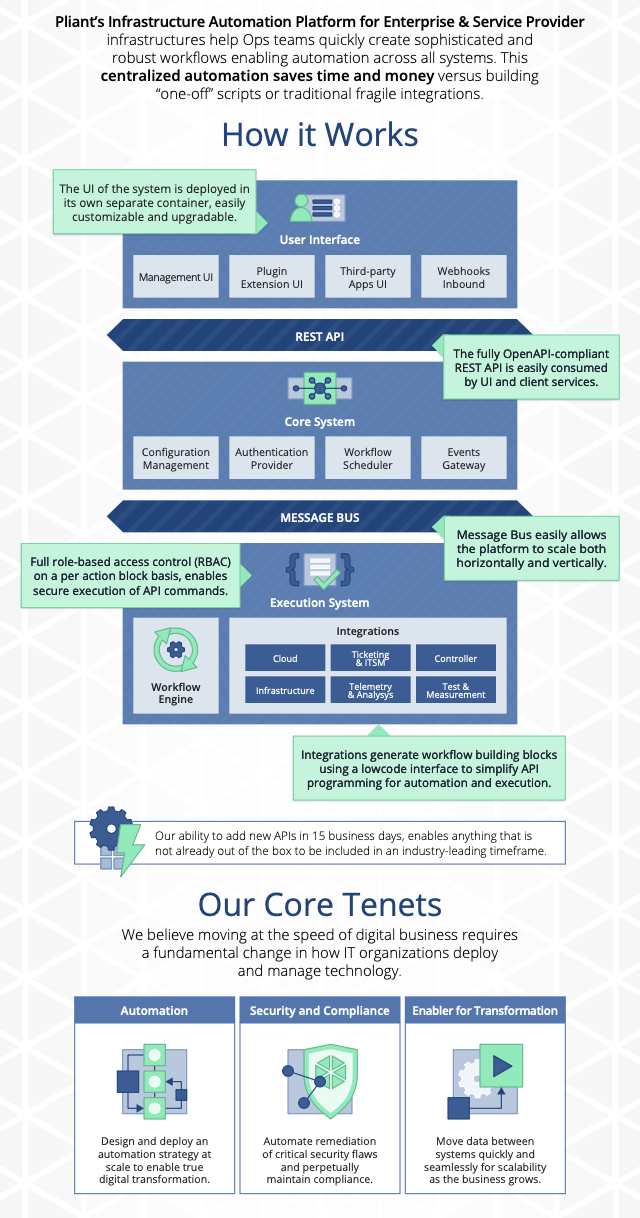 For more on the API integrations we support and our process for adding the APIs specific to your technology stack, visit our

Integration Library

.
---
Additional Resources
To learn about ROI, security, implementation and more,
contact us directly.
---
It's time to transform, will you?